Home Audio Video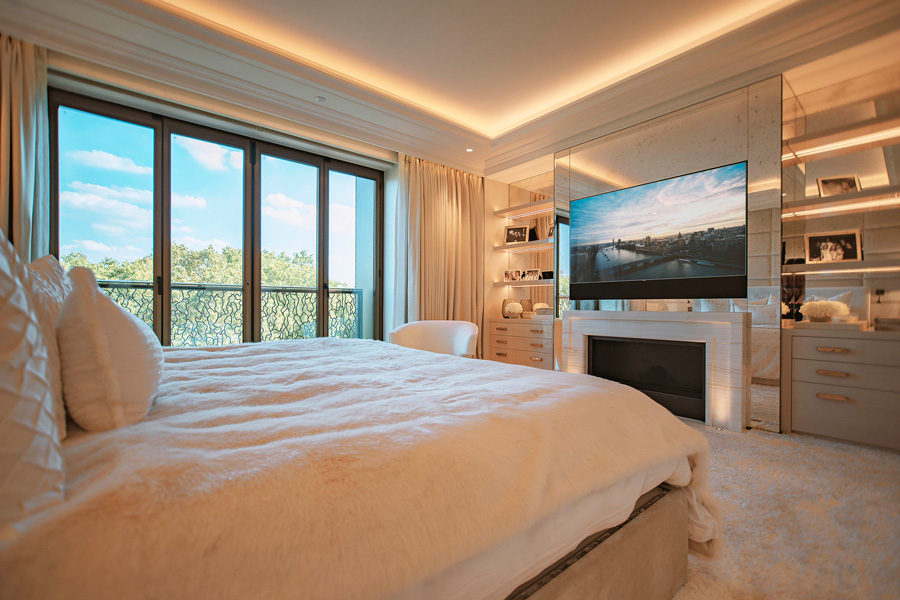 Whether you want to set up a secluded home theater or an audio video system that covers your whole property, we can help you find a whole-home media distribution solution that fits your individual needs.
In addition to installing high-performance video and audio equipment with coverage in every room of your home, we can preserve your interior aesthetic by hiding components. Recessed speakers in your walls can reduce unnecessary clutter, while television displays with motorized lifts can hide out of sight when not in use. Our team will work closely with you and your design team to blend the audio video components and displays seamlessly into the design of the home.
REQUEST A QUOTE
Home Audio Video Options
You have options in regards to whole home audio video systems and we help you every step of the way to understand the options.
Examples of what you can do:
Whole home audio distribution
Whole home video distribution
TVs that turn to art when not in use
Home Theater and Media spaces
Surround sound rooms
Outdoor Living Spaces
And more…
We can connect all of your installations with a centralized system that you can control through:
Touch screens
Your smart devices
Handheld remote controls
These integrated controls allow you to operate multiple devices simultaneously or manage each one individually.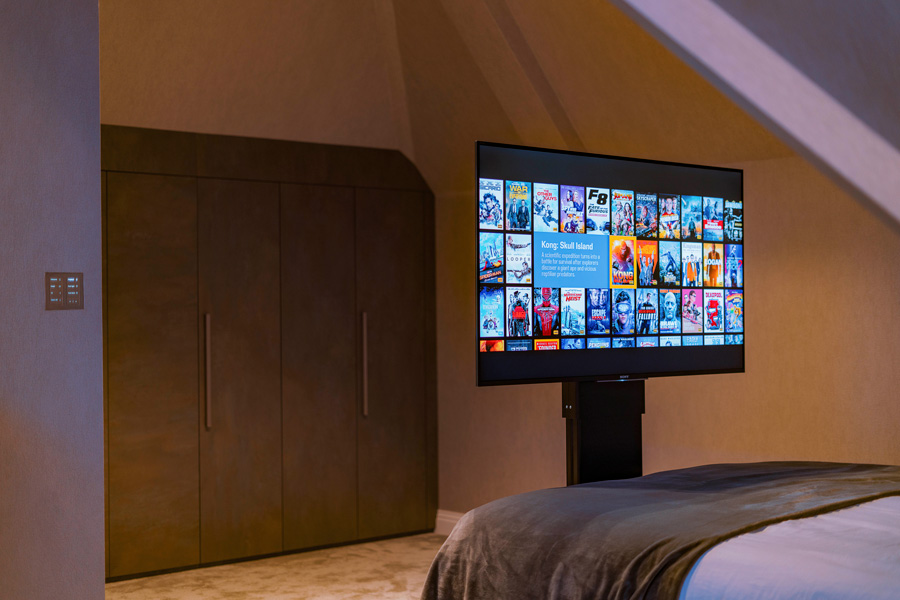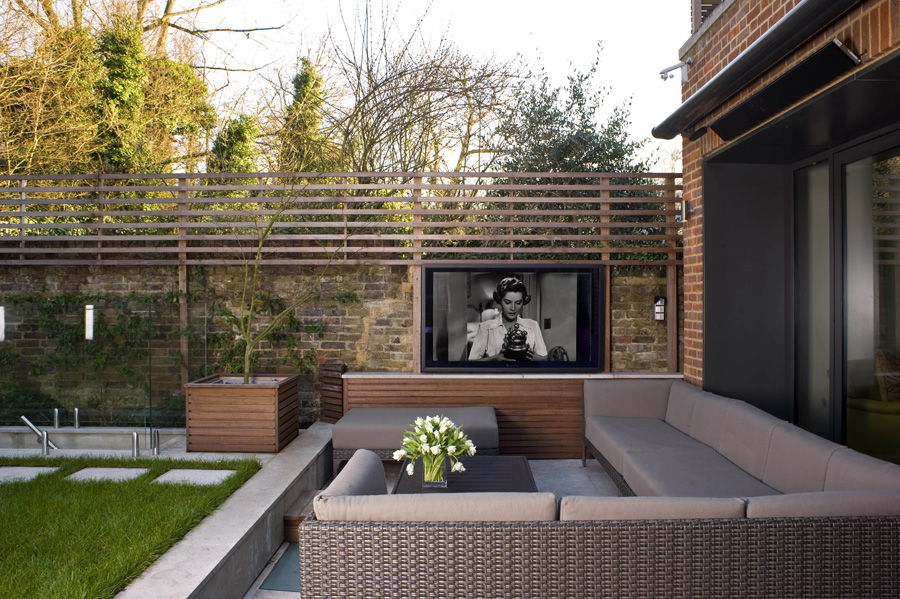 Audio Video for Outdoor Living
Superior acoustic integration is not just for indoor spaces. Our landscape audio installations will provide clear sound even with unpredictable factors like the wind as well as full coverage with small speakers spread evenly across your yard or patio. Unobtrusive designs that resemble landscape lights or rocks let you listen to your music outside without unnecessary clutter. Carefully planned speaker placement also ensures that you can enjoy rich sounds without disturbing your neighbors.
You can also enhance your outdoor entertainment with weatherproof, durable screens that let you watch your favorite shows and movies almost anywhere. Superior brightness means that these TVs are visible even in direct sunlight, and they are resistant to damage from dirt, extreme temperatures, and UV rays. These TVs provide high-quality visuals that last. With options including battery power and motorized projection screens, you can install your video system next to the pool, by an outdoor fireplace, or in the shade of a patio.