Home Theater and Media Rooms
From a dedicated home theater to a multipurpose media room there are many different options that go into making the right choice when determining your space.
Our design experts work with you to determine how to best utilize your space and design a room with you that you will enjoy with your family.
REQUEST A QUOTE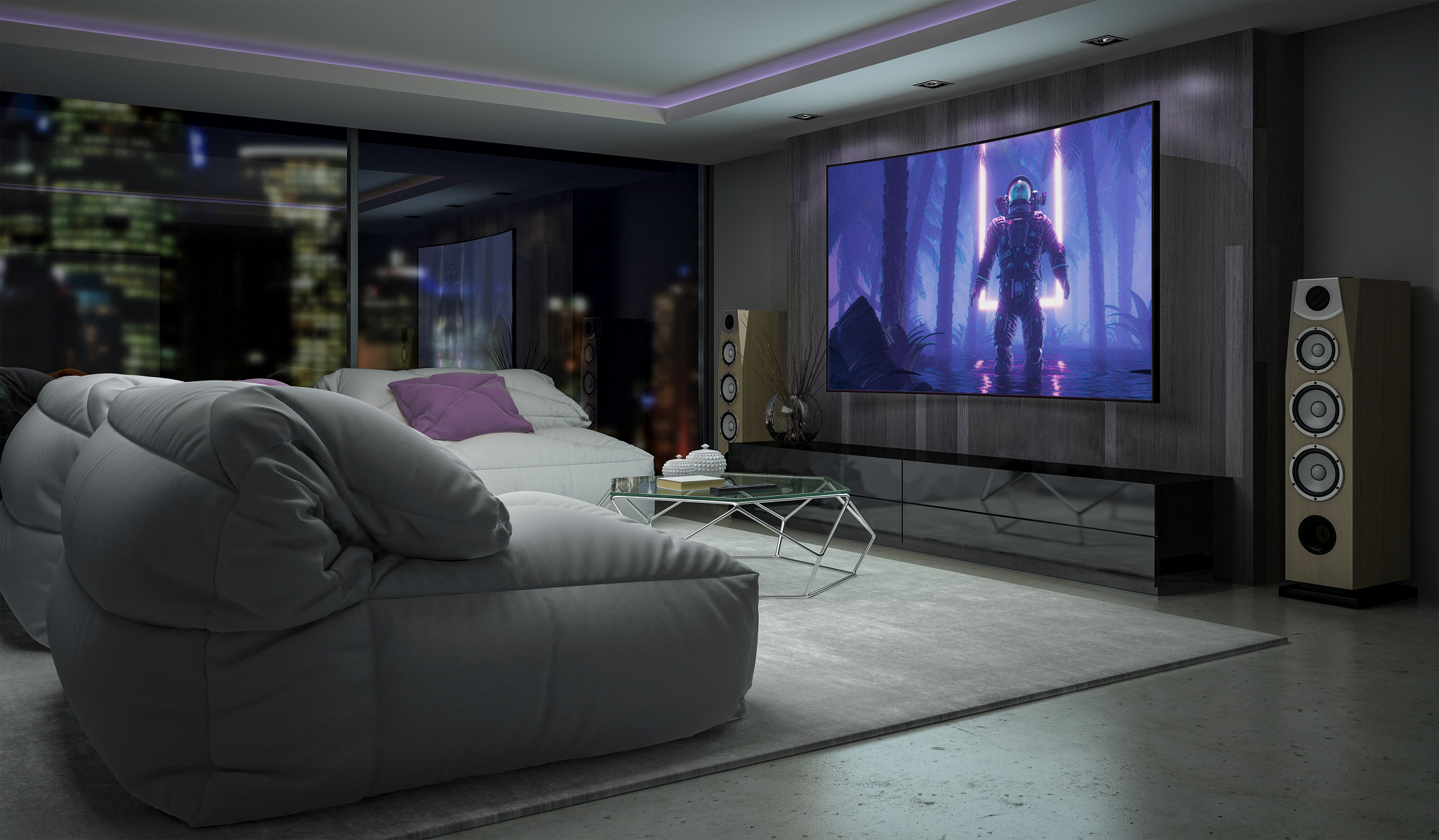 Home Theater Design
Before we begin your project, our team of experts will work with you to determine what is import to you then discuss your design so that you can review and approve all of the necessary components. We'll work to include your goals and ideas in an effective solution that not only meets your media room needs, but also adheres to your planned budget and time restraints.
Home Automation
By incorporating all of your devices into the same smart network, preparing to watch a movie is as easy as pressing a single button. Our home automation systems let you create presets that will turn on the screen and speakers while lowering the lights—all without having to leave your chair. You can choose to interact with our simple interface through your smart devices, wall panels, or a handheld remote.
We pride ourselves on creating technology solutions that are reliable and easy to use. As we follow your detailed plan, our technicians will test all of your equipment before installing it so that it will work as soon as we complete the project. Our professional installers will also walk you through setting up and operating your new system, including creating convenient presets for optimal theater conditions.
REQUEST AN ESTIMATE