Home Network and Home Office
From phones, tablets, computers, to smart fridges, televisions, and media players we don't always realize how many devices in our homes connect to our wireless networks. Combine these devices with a home automation system that is mainly network based and it becomes more important than ever that your home network needs better capabilities to keep up.
We install network systems that are built for this demand and are strategically designed to eliminate dead zones in your home wi-fi for full coverage no matter where you are. With improved speed, security, and reliability, your network will provide the infrastructure you and your family needs whether you are streaming media or working from a home office.
REQUEST A QUOTE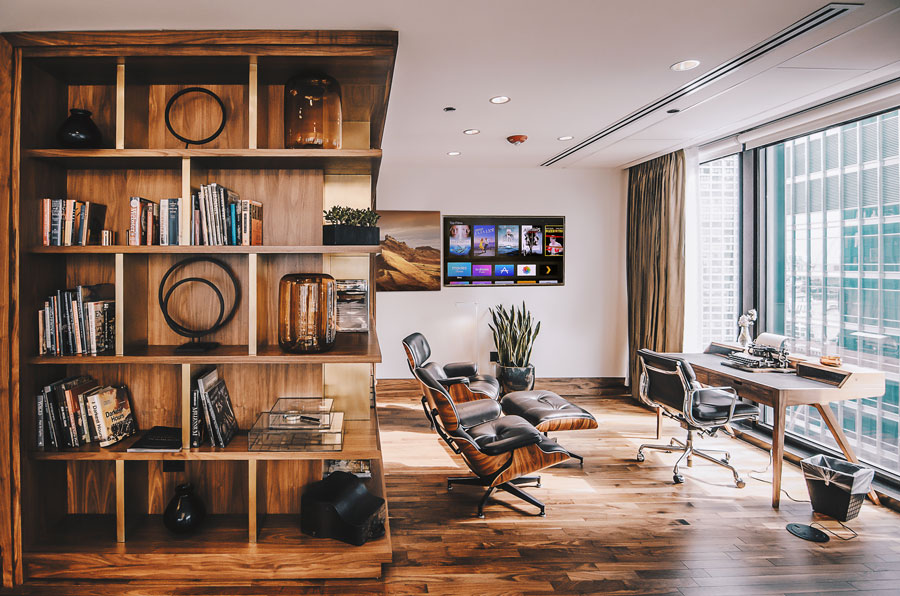 Home Office
Other than providing phone and network connections we can turn your home office space into a retreat or entertainment space by adding motorized shades, lighting control, televisions and music. In addition, we have solutions that can improve your collaboration and meeting experiences with your colleagues.
Some examples of meeting technology:
Video conferencing cameras
Microphones
Soundbars with integrated camera, speakers, and microphone
Technology that can integrate with your computer for meetings or connect with Teams or Zoom directly
And more
Speak with one of our design experts to learn more.
CALL 480-538-1071